Jesus said, "Let the little children come to me..."
Gloria Dei Preschool is a Christ-centered, part-day program offering children ages 3-5 years old opportunities to grow and learn using developmentally appropriate activities in a loving, nurturing environment. The children will develop emotionally, intellectually, physically, socially, and spiritually in a Christian setting under the loving leadership of our wonderful teachers, Ms. Sharon, Ms. Stacey, Ms. Diane, Ms Dayleen and Ms. Bobbi.
Questions? Email the Preschool Director :
Sharon Claude
2020-2021 Registration is NOW OPEN
Class offerings | 2020-2021
Monday -Friday
9:00 AM-11:30 AM
Ms. Sharon Claude
Monthly Tuition - $195.00
Monday -Friday
9:00 AM-11:30 AM
Ms. Bobbi Schramm
Monthly Tuition - $195.00
Monday -Thursday
9:00 AM-11:30 AM
Ms. Stacey Reitz
Monthly Tuition - $180.00
Tuesday / Thursday / Friday
9:00 AM - 11:30 AM
Ms. Diane Dobbs
Monthly Tuition - $150.00
Monday / Wednesday / Friday
9:00 AM-11:30 AM
Ms. Dayleen Swanson
Monthly Tuition - $150.00
Monday / Wednesday / Friday
12:45 PM - 3:15 PM
TBD
Monthly Tuition - $150.00
Tuesday / Thursday
9:00 AM-11:30 AM
Ms. Dayleen Swanson
Monthly Tuition - $115.00
Monday / Wednesday
9:00 AM - 11:30 AM
Ms. Diane Dobbs
Monthly Tuition - $115.00
Preschool Director and Teacher
Hi! My name is Sharon Claude and I am the Preschool Director here at Gloria Dei Lutheran Preschool. I teach a M-F 5yr old class as well in the mornings. This is my 11th year here. I love teaching the 5 year olds because they are so excited about learning. They are like little sponges waiting to soak up every bit of knowledge they can grasp! My class uses the Handwriting Without Tears Curriculum which focuses on letter formation and correct pencil grip. I incorporate phonics into the program by stressing the sounds that the letters make and that the sounds the letters make together form the words! It amazing watching the children when it clicks that letters and sounds together make words and then they can read! I also incorporate a lot of activities that include counting, cutting, writing, painting, and playing with manipulatives. Playing and working with others either in pairs or a group are also important skills to learn. How do I wait my turn? How do I stand in line? These are all important skills for Kindergarten.

If I am blessed to have your child in my class I will treat them as one of my own children. You are now part of the Gloria Dei Preschool Family and Ms. Sharon's family. We will laugh together, play together, learn together, get silly together, and cry and work out disagreements together. We are a family. I love my job immensely and work hard at making my classroom one that children come into everyday with a smile on their face and leave wanting to come back tomorrow!

When I am not at Gloria Dei Preschool, I love to read, crochet, run and bike. You may also see me as a regular at the Avera Gym. I love to spend time with my daughter Christina who will graduate in May of this year from Augustana University with a BA in Social Sciences.

During the Summer I am usually in and out of Gloria Dei Preschool and I volunteer to do the Music for Vacation Bible School.

Hope to see you and your child in my class soon!
My name is Bobbi Schramm. I live in Sioux Falls with my husband Mark and our three boys-Aiden (17), Carter (15), and Spencer (121/2). I attended SDSU and graduated with a Bachelor of Science in Sociology with minors in Criminal Justice and Human Services. I also attended DSU and graduated with a Bachelor of Science in Elementary Education and Special Education. Some activities I enjoy are reading, running, hiking, traveling, shopping but most of all spending time with my family and friends! I love teaching preschool and all the exploring, learning and fun we get to have! I am currently teaching 5 year olds. Prior to teaching at Gloria Dei I taught four years of Kindergarten at Chester Area School. This is my 6th year teaching at Gloria Dei Preschool! I feel truly blessed to be part of this amazing Church and Preschool!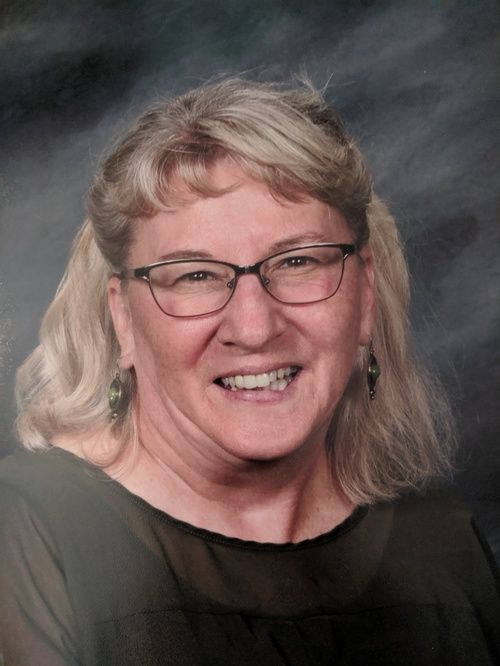 Hello! My name is Dayleen Swanson. My husband Robert and I make our home on a farm near Brandon. We have two grown children: our son, Albert and his wife Natalia (South Carolina) and our daughter Ellen (Sioux Falls). Besides teaching, I like sewing (when there's time), gardening, sports, Hello Kitty, Coke & Juice Stop. Another LOVE in my life is the Minnesota Twins! I love watching them on TV, listening on the radio as well as taking in a couple games each year if possible (with my daughter).

I am starting my third-year teaching here at Gloria Dei Preschool. I am loving it and have been blessed in so many ways. I teach 3 yr olds on Tuesday and Thursday, as well as 4 yr olds on Monday, Wednesday and Friday. I have always had a love for children, watching them grow in knowledge, life skills & their love for God! You may see me around the church otherwise, as I'm involved with Kids Night Out, VBS, Church School, and Wednesday after-school activities.

I can't wait to grow together with your child as we discover our friends and the world God has given us to explore. Ours will be a room where you will find laughter, fun, hands-on activities and imagination! Will there be tears of frustration and exhaustion? Yes! We will have times where sharing is difficult. We may run out of time for everyone to participate in an activity on that given day, but I will do my best to give each child the chance to experience and try all things in our classroom. It means that may not happen until their next day of class.

I am here to assist you in helping your child grow, getting them ready to learn, practice our listening skills all while experiencing Preschool in a positive environment. God leads our day as we strive to be kind, share and learn to be respectful.

"As for me and my house, we will serve the Lord." Joshua 24:15b
Hi, I'm Stacey Reitz; I'm originally from Sioux Center IA. I moved here with my husband after I graduated from Morningside College with a degree in Early Childhood and Business. I have been teaching preschool for about 23 years now and enjoy children very much. I have a 16 year old boy, a 13 year old girl and a 9 year old girl. I am very busy with preschool in the mornings at Gloria Dei and preschool at Central Baptist in the afternoons.

When I am not working I enjoy scrap booking, exercising and watching my kids at their sporting events. I am very excited to be teaching at Gloria Dei again this year.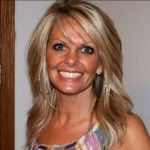 Welcome to Gloria Dei! I am Diane Dobbs. I live in Sioux Falls with my husband, Kevin. We have three children. Kaleb, Sam, and Elle. My family and I spend a lot of time playing tennis. I also enjoy art, golf, photography and I volunteer at my kids' schools quite a lot. I earned my bachelor's degree from South Dakota State University. I grew up on a farm near Toronto, SD. I am enjoying teaching at Gloria Dei Preschool!
Teacher's Aide / Lunch Bunch Leader
My name is Lori Hanselman. My husband, Steve, and I have to sons, Cole and Connor. We live in Sioux Falls. I enjoy baking, the outdoors, cheering on my kids, and spending my time with family and friends. I have always loved children. Being part of the preschool fills my heart with joy.
Rise & Shine with Gloria Dei Preschool is available each preschool day from 7:30am-9:00am.
This multi-age classroom is available with pre-registration.
Cost is $6 per preschooler, per day.
Sign up for Rise & Shine Here
Lunch Bunch is available each preschool day from 11:30 - 12:45pm.
Preschoolers will stay at Gloria Dei, for games, crafts, stories, time with friends and of course eat their sack lunch from home.
Cost is $5 per preschooler, per day.
Sign up for Lunch Bunch Here